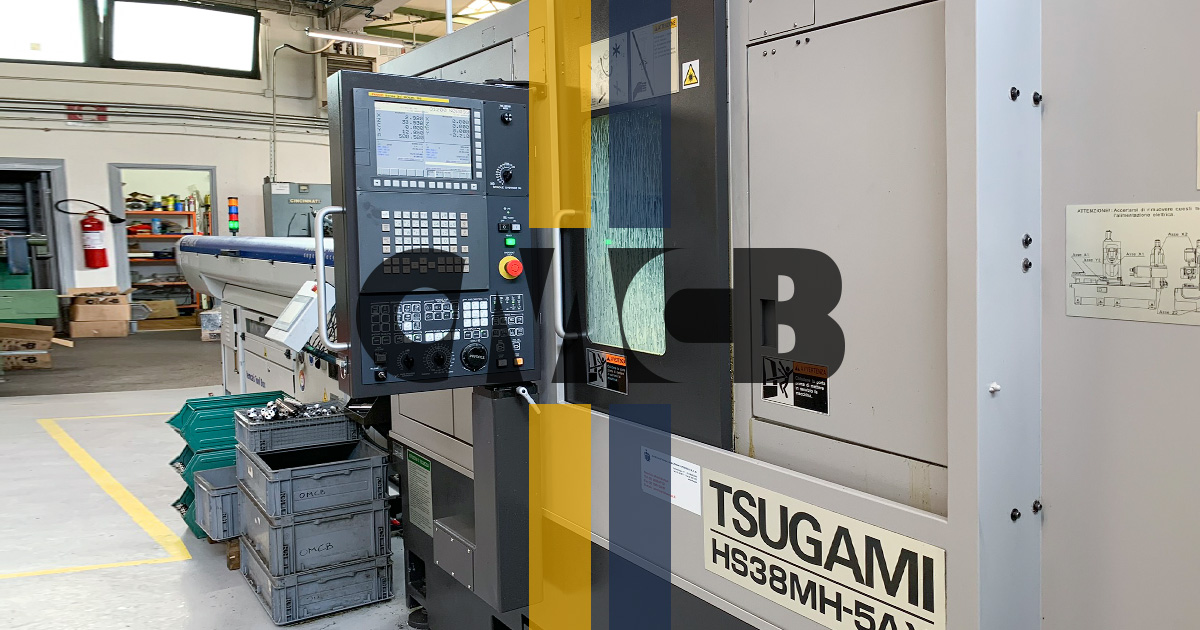 Our investments in Industry 4.0 continue with the purchase of the new automatic Tsugami CNC HS38mh 5AX lathe. Discover the details of the new potential capabilities we can offer
The new multitasking Tsugami HS38mh-5ax sliding head lathe is finally up and running at our facility unit in Collio, one of the first new generation lathes to be installed in Italy, that allows us to perform complex machining at outstanding speeds.
The Tsugami HS38mh-5ax lathe is equipped with 52 tools and 5 axes, it features automatic rapid loading of workpieces with diameters ranging from 8 to 38 mm and incomparable accuracy. It also has a B-axis head that can be used for milling in addition to turning processing.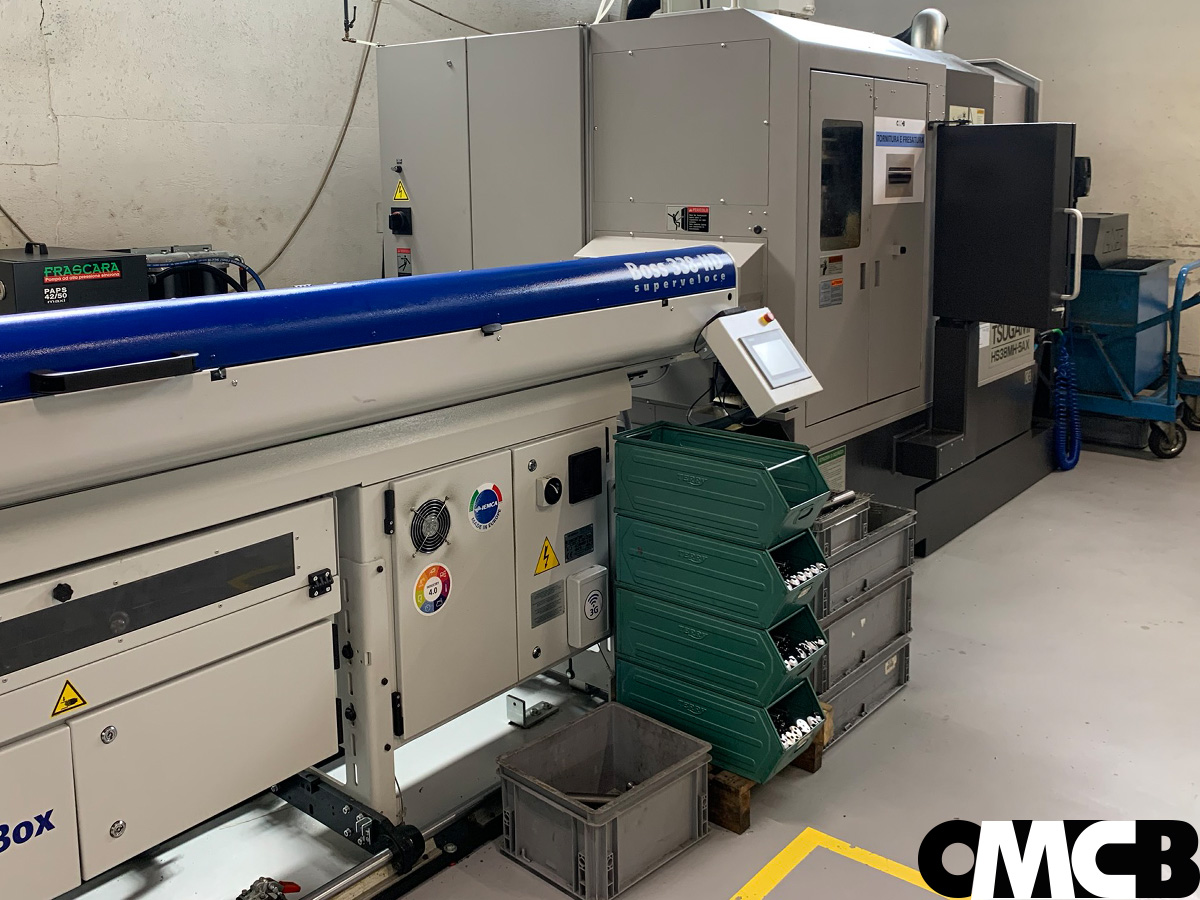 At our production unit in Collio, the Tsugami Hs38mh-5ax is used to perform all the more complex machining that, until yesterday, obliged us to move the pieces to different machines, whereby as of today we can perform all the work on one single machine, accelerating work times and guaranteeing increasingly higher quality standards.
An investment in line with our Industry 4.0 philosophy that allows us to guarantee our customers increasingly more complex turned and milled parts, without foregoing the quality that characterises our entire production process.
Are you looking for a partner for your more complex machining?
Enter your email address, we will contact you as soon as possible